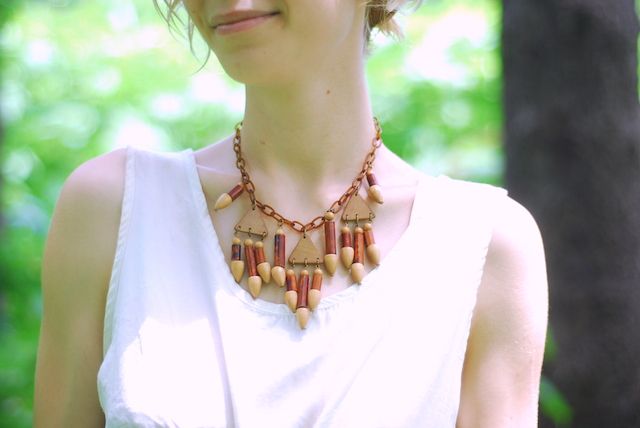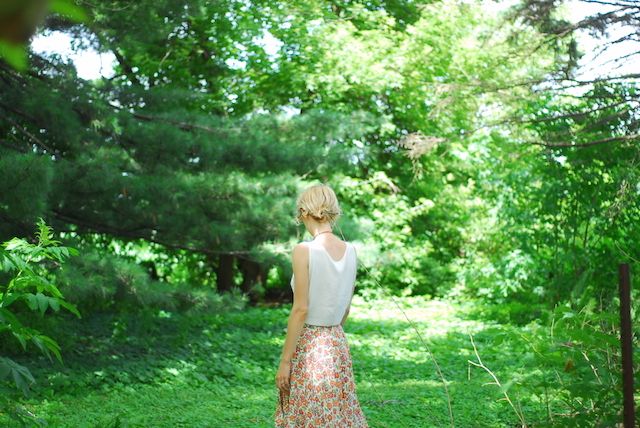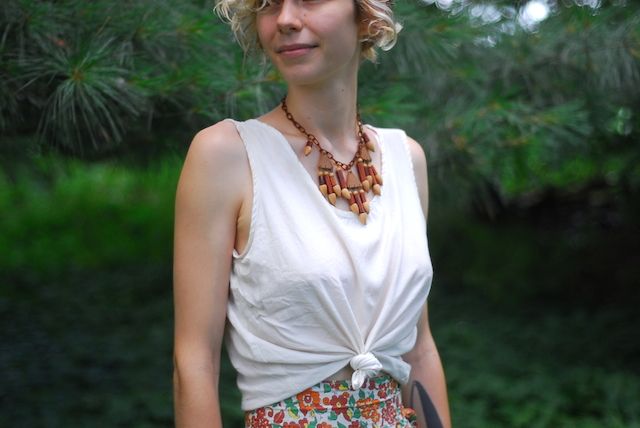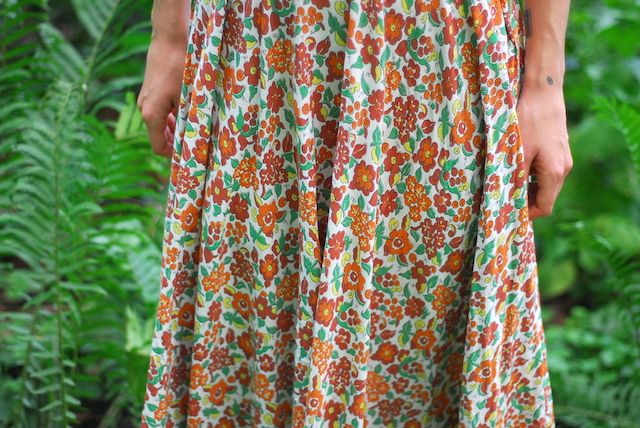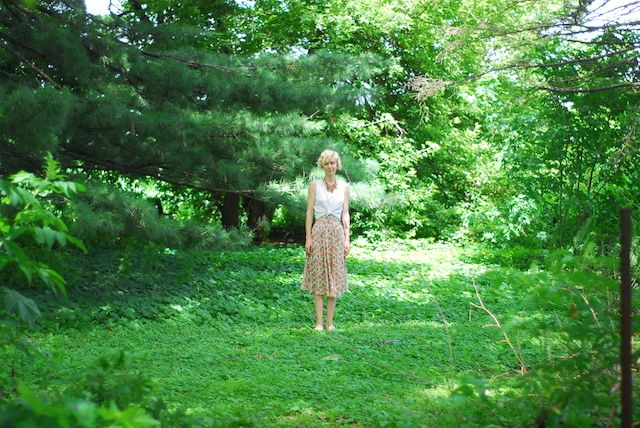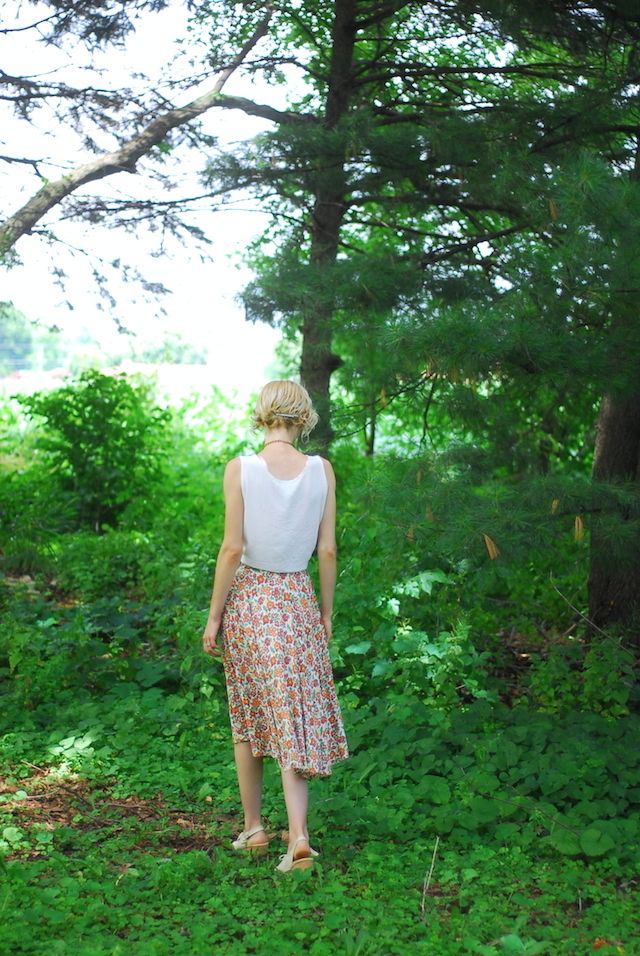 photography by Ryland Bouchard
1990s blouse: thrifted
1940s necklace: eBay
I love this little corner of our yard. It is full of pine trees, violets, and ferns. I have been dreaming of turning it into a little woodland garden and planting more native wildflowers. It is the perfect spot to spend the afternoon reading a book.
A light blouse and skirt has been my summer uniform. When I was in Chicago a few weeks ago I met Karyn from Dethrose Vintage and visited the shop that she co-owns,
Market Supply Co
. I found my new favorite summer skirt. The rayon is so cool and breezy and I love the wide waistband. The necklace is something that I purchased for the shop recently, but I don't think that I will be able to let it go.
I hope you are having a great summer!