There aren't many girls that I would ask to send me photographs of their lingerie so that I could post it on the internet. Lauren is the proprietress of one of my favorite Etsy shops,
Bohemian Bisoux Vintage
, and her shop is overflowing with the most sweet and feminine vintage pieces. I am always obsessing over vintage lingerie and nightgowns, so I thought that it would be fun to see what other girls have in their collections. Lucky for us, Lauren is just as sweet as her shop.
Do you have a favorite piece of vintage lingerie in your collection?
Lauren: Definitely my bullet bra. Most of the vintage dresses I wear don't have darts, & the bullet cups enhance the shape of the dress. Finding a vintage brassiere for my 36DDD bust was a challenge, so this piece is worth its weight in gold.
Why do you choose vintage rather than modern when you are purchasing a piece of lingerie?
Lauren:

When you have a wardrobe with vintage pieces, it helps to have the right undergarments to keep the look natural & tailored as it was intended to be. Aside from vintage lingerie being incredibly durable, the fit is fantastic & always creates va-va-voom curves.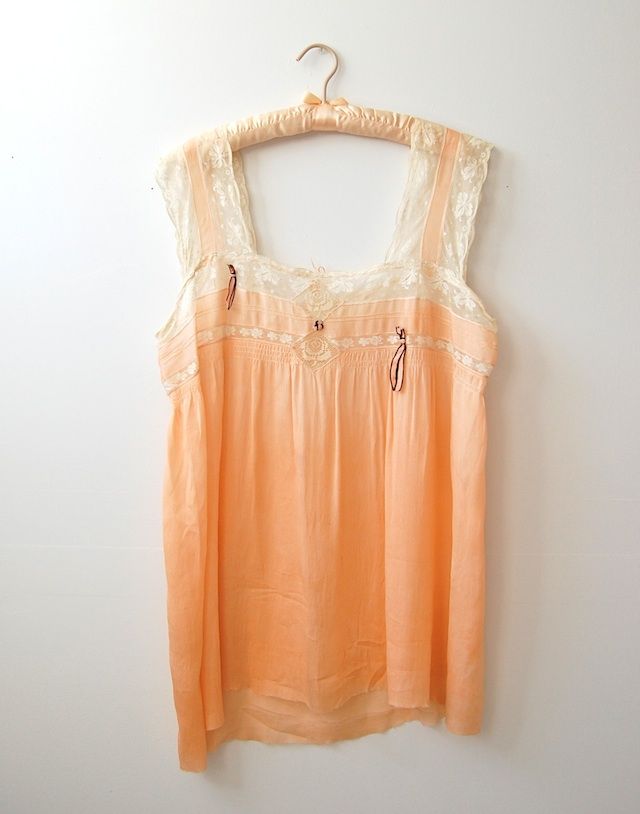 What are your favorite qualities of the different eras of vintage lingerie? Which era is your personal favorite?
Lauren:
I have a major soft spot for 1920's lingerie. The teeny floral millinery details, delicate lace & silk fabric get me every time. The bias cuts of 1930's satin nightgowns make me swoon. I adore the feminine shape of 40's dressing gowns, the silhouette of a 50's longline bra & of course the froth of 60's peignoir sets. Those 5 decades were so different in style, but similar in principal- making women feel beautiful & glamorous outside of daywear.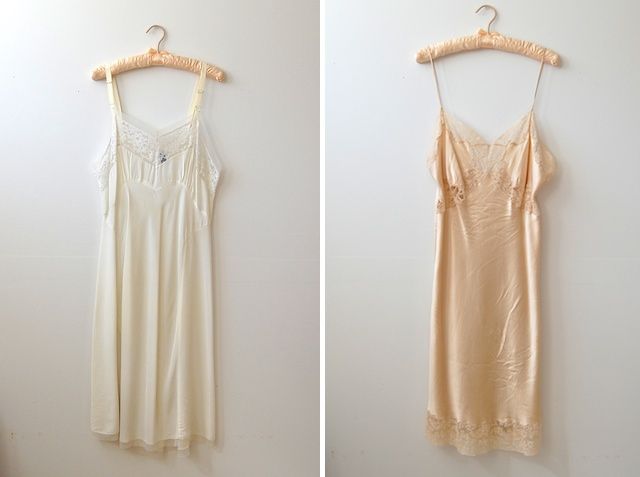 What are the most essential pieces of lingerie for someone that is interested in vintage fashion?
Lauren: My essentials would start with a good vintage slip. Knee length or below, a peek of lace & a neutral color. You will thank yourself later when you step outside & realize your dress is a bit more sheer than you thought! A longline bra will create a curvy bust & nipped in waist, & goes with most everything. A pair of silk thigh high stockings are a good essential, too. For the lovers of full skirts, a petticoat is a must!
Your shop always has some of the most stunning lingerie on Etsy, what details make a piece stand out when you are buying for Bohemian Bisoux?
Lauren: I have a passion for delicate details that you don't find on modern lingerie, especially those frothy, lacy bits. Whenever I see silk & lace, my heart starts to race & I know that piece needs to come home with me. I try to pick lingerie pieces for the shop that I would don myself. So, lots of feminine cuts & sweet colors!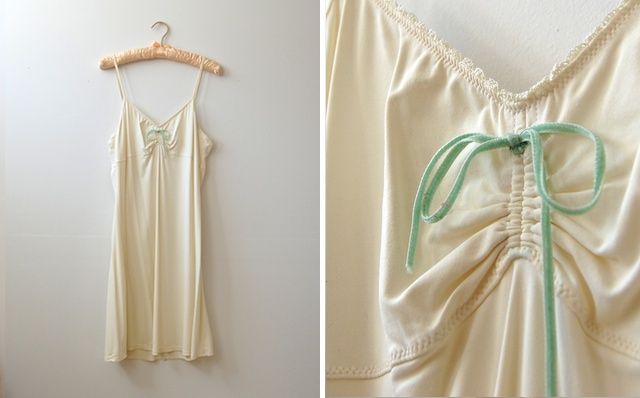 Which Etsy shops have a lingerie section that you love to browse?
Lauren: Fab Gabs carries amazing mid-century boudoir-worthy lingerie, Concetta's Closet has the prettiest pale pinks & silks, SimplicityIsBliss has such an eye for the older pieces, & DearGolden has gorgeous taste in all eras of lingerie! Love these shops, all around.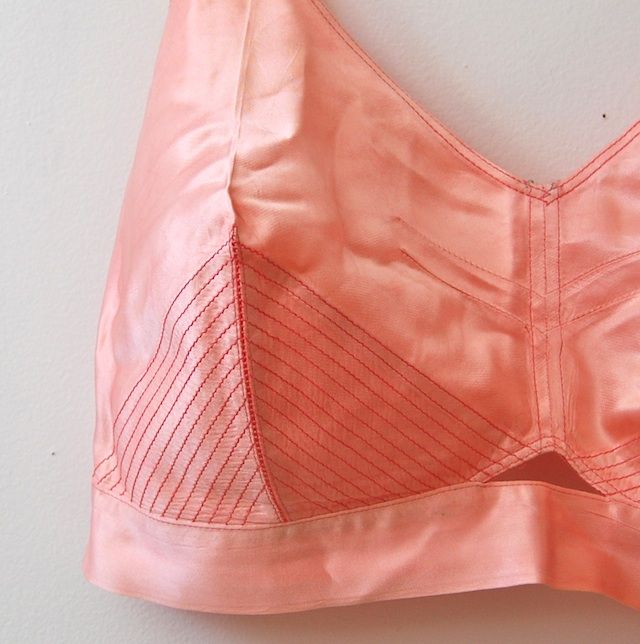 What are the most important things that girls can do to preserve their vintage lingerie collections?
Lauren: Handwash. Hands-down. Use a mild detergent & don't over soak. Storing your collection away from excessive heat & moisture is essential. Another little tip- switch from an antiperspirant (which contains aluminum) to a deodorant to keep yellow underarm marks away. I particularly like Tom's lavender sold at drug stores.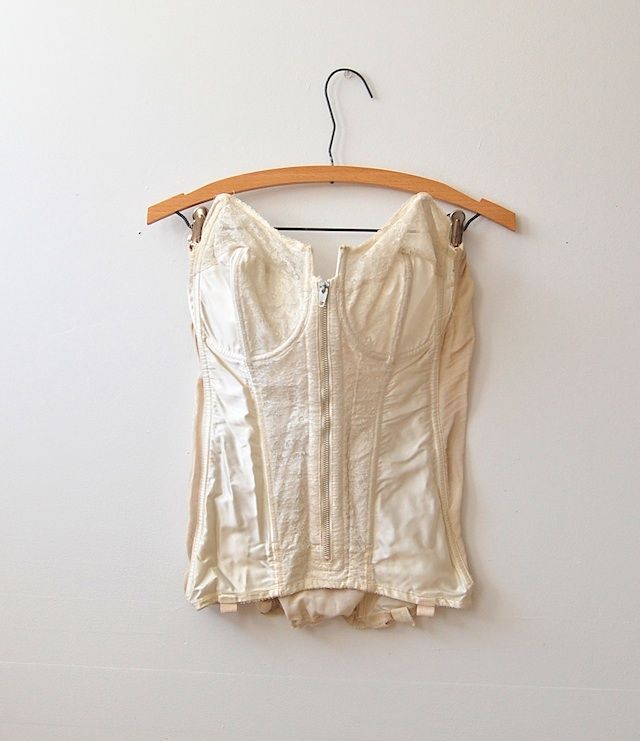 Lauren is also offering readers a 25% off coupon code to her shop: "HONEYT25"

♥